Bids and Bid Packages: what they are and why they MUST be complete
Post written by David Stewart.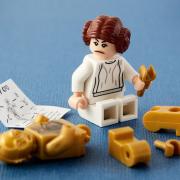 To get the best price, Owners get general contractors (who retain the appropriate sub-contractors) to submit competitive bids for a project.
"Bid package" is a term used to describe all the documents that are necessary in order for contractors to respond to and participate in what is known as an invitation to bid. The range of documents involved in a given bid package will vary based on the requirements set by the entity issuing the bid invitation.
A typical contractors bid package will include a completed bid form that is supplied by the entity issuing the bid, plus a range of documents that support the information contained on that main form, such as
Sketches and drawings relevant to the project
Timelines for completion
Pricing for each type of expense associated with construction
Background information on the bidder in terms of years of operation and any expertise with similar construction projects
Failure to comply with the requirements of the issuing entity by not including all the documentation requested will normally result in being denied the privilege of participating in the bid process any further.
As with any type of bid package the idea is to provide all the information necessary for the prospective client to make an informed decision.
Photo credit: pinkpurse / Foter / CC BY-NC-ND
Read more articles about:
Welcome to the Stewart Consulting Blog
Here you'll find expert information on all things construction. If you have a specific issue you would like David to address in a blog, ask a question.